Selling Your Home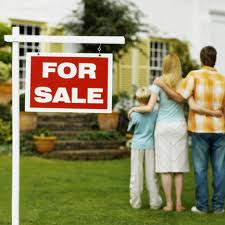 Looking to sell in the SW Wisconsin area?
You've come to the right place!
SW Wisconsin is growing by leaps and bounds! With so many SW Wisconsin real estate options to choose from, you need an agent that will aggressively and intelligently market your property. Many people have jumped into the real estate game with no experience and no real commitment. We see it all the time. But your SW Wisconsin property shouldn't be someone else's guinea pig. Choose a SW Wisconsin REALTOR® with proven experience and results. If you haven't chosen a SW Wisconsin REALTOR® yet, make sure your candidates can answer these tough questions:
How will you market my property so it really stands out in SW Wisconsin?

What's your online marketing strategy so my property is exposed to millions of potential local and relocating buyers?

Are you a reputable REALTOR® in SW Wisconsin? Do you have references?

You've definitely come to the right place. We are the local expert and are ready to put our experience to work for you. With the hot job market, booming tourism and a variety of housing options-you can sell your home for top dollar IF you choose the right real estate agent. There are many secrets and proven strategies for getting your home the attention it needs in the crowded SW Wisconsin real estate market. We know them all and are ready to go to work for you.

We provide sellers with ethical, timely and expert services, including:

1.) Evaluation of your home's worth and help you decide on a home selling price.

2.) Advice and help staging your home properly for buyers.

3.) Evaluation and analysis of your neighborhood/area market conditions.

4.) Weekly reports of progress and accountability.

5.) Cutting-edge print, email and online marketing of your property to a targeted audience.

6.) Hosting of open houses for Brokers, Agents and buyers ? with feedback to you.

7.) Assist you to find home-related services, if required.

8.) Prompt presentation of buyer offers, with advice.

9.) Arrange relocation to you through our Relocation Department.

10.) Present you with pre-qualified buyers.

11.) Manage all your contractual and paperwork requirements, where required.

12.) An open-door policy, where we're always available to answer your concerns and meet your needs.

Talk to us so we can tailor our services to meet your needs. Our experts are ready to be by your side and help you get your home sold quickly -- at the right price, to the right people.