Buying a Home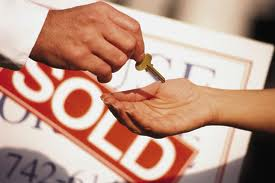 Real estate transactions involve one of the biggest financial investments most people experience in their lifetime. Transactions today usually exceed $100,000. If you had a $100,000 income tax problem, would you attempt to deal with it without the help of a CPA? If you had a $100,000 legal question, would you deal with it without the help of an attorney? Considering the small upside cost and the large downside risk, it would be foolish to consider a deal in real estate without the professional assistance of a REALTOR®.
Your Gile Real Estate & Insurance Agent will:

1.) Help you in understanding the different financing options as well as introducing you to the local banks who offer financing.

2.) Help you negotiate. There are myriad negotiating factors, including but not limited to price, financing, terms, date of possession and often the inclusion or exclusion of repairs and furnishings or equipment. The purchase agreement should provide a period of time for you to complete appropriate inspections and investigations of the property before you are bound to complete the purchase. Your agent can advise you as to which investigations and inspections are recommended or required.

3.) Guide you through the closing process to make sure everything goes smoothly.

4.) Help you determine your buying power -- that is, your financial reserves plus your borrowing capacity. If you give a us some basic information about your available savings, income and current debt, we can refer you to lenders best qualified to help you. Most lenders -- banks and mortgage companies -- offer limited choices.

Let a Gile Real Estate & Insurance Agent help you find your dream home and assure your best interests are protected throughout the entire process. Feel free to call or e-mail us with any questions you may have at any time.